Zeigler and King blew the money on themselves, lavishing themselves with vehicles, vacations, tattoos and cosmetics.
April 13, 2023 – WEST CHESTER, PA: The Chester County District Attorney's Office announced the arrest yesterday of Mikayla Zeigler, 22, of West Chester, and Danielle King, 25, of Chadds Ford, in connection to thefts exceeding $450,000 from a Dr. Ramaro Naidu in West Chester between October 2020 and August 2021. They are also charged with attempting to sell property belonging to the doctor that was valued at over $1 million without his permission. The co-defendants were charged with theft by unlawful taking, conspiracy, dealing in unlawful proceeds, forgery, identity theft, and related charges. Defendant Zeigler is further charged with stealing money from another co-worker at the doctor's practice totaling over $7,000 from April 9, 2021-August 4, 2021.
"These women engaged in a cunning scheme to steal from their boss and spent it lavishly on themselves. They used the money to pay their rent, student loans, and credit card debt, as well as to purchase cars, cosmetics, tattoos, and vacations," said Chester County District Attorney Deb Ryan. "They had the audacity to forge the doctor's signature and try to sell over $1 million in real estate and change his will. Their greed is a cautionary tale to remind the community to put financial safeguards in place to prevent fraud and theft."
The allegations in the complaint are the following:
On September 23, 2021, Dr. Ramarao Naidu reported to Chester County Detectives that he discovered a large amount of money stolen from multiple bank and credit card accounts in his name and in the name of his two businesses, Global Doctors and JVM Associates.
Two of his former employees, Mikayla Zeigler and Danielle King, were identified as possible suspects. Both were employed by the victim from October 2020 to August 2021. During the course of their employment, Zeigler and King were entrusted with responsibilities of daily business operations and convinced the victim to begin using an electronic banking system to streamline operations. This allowed them access to the financial accounts of the victim and his businesses.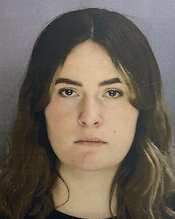 Both Zeigler and King worked in positions that allowed them to maintain control over banking and other information including access to checks, debit cards, account numbers, credit cards. Zeigler and King also oversaw and collected any incoming bank statements and subsequent records of purchases. On August 25, 2021, both co-defendants abruptly left their employment under the victim.
During the course of the investigation, detectives discovered that a total of $451,431.11 was stolen from four bank accounts and six credit card accounts belonging to the victim.
Between January 22, 2021, to September 16, 2021, the defendants stole $256,950.88 through 80 unauthorized payments from four of his bank accounts. These funds went to both Zeigler and King's personal banks accounts, PayPal accounts, Applecard accounts, and car and student loan payment accounts.
Between January 11, 2021, and August 23, 2021, Zeigler used various credit cards to steal $108,302.00 and would send money to their boyfriends and family. They also spent $68,517.59 on tanning salons, health care, vet bills, hair care and tattoos, trips to Wildwood and Avalon, NJ, cash advances, furniture, travel purchases, Amazon items, PayPal purchases, and miscellaneous purchases.
Detectives identified a pattern where Ziegler would send money from her PayPal account to her boyfriend as well as King's account to launder the money.
Ziegler took money from the doctor's American Express account and put it in her own PayPal account and then forward it on to her boyfriend's PayPal account. Her boyfriend then returned money back to Zeigler's account immediately in the same amount. Over $19,000 was laundered back from his account.
Detectives noted that Danielle King engaged in a pattern that involved Zeigler sending King large sums of money from the victim's credit card accounts to her personal PayPal account and then subsequently sent the funds to King's personal PayPal account. Over $11,800.00 in stolen funds were taken by Zeigler to pay her rent at Ashbridge Apartments in Exton. (ed: these are "luxury apartments")
Detectives also discovered that both defendants made plans with a real estate agent to sell land that belonged to the doctor. In June 2021, both defendants contacted She Moves Philly/Keller Williams Philadelphia, Realtor Company on multiple occasions to arrange for the sale of two lots located on the doctor's property in East Bradford Township, Chester County.
The values of the lots were assessed but the realtor never spoke with the victim, and all significant documents were signed and sent through a DocuSign program by the defendants. The properties were listed for a total of 29 days, with one lot listed for sale at $535,000 and the second lot listed for sale at $500,000. The properties were removed from the listings shortly after the realtor received a call from the victim's family. The victim would have suffered a financial loss of $1,035,000.00 from the property sale.
Police also discovered an email purporting to be from the victim was sent to his attorneys to change his will on May 27, 2021. The request made was to adjust his estate plan which would reduce the amount given to his family upon his death but would provide Zeigler 85% control of the remaining portion of his estate. The victim told investigators that the estate plan changes in the email were not accurate, and Zeigler was not listed as a beneficiary.
The defendants were arraigned by Magisterial District Judge Mark Lieberman and bail was set at $100,000 cash unsecured. A preliminary hearing is set for June 2, 2023. Chester County Detectives are investigating. Deputy District Attorney William Judge is the assigned prosecutor.
If you have information about this case, call Chester County Detectives at 610-344-6866.
Information, a criminal complaint, or an arrest is not a declaration of guilt. A suspect, arrestee, or defendant is presumed innocent until proven guilty in a court of law.