Employee Dishonesty Leaves Clues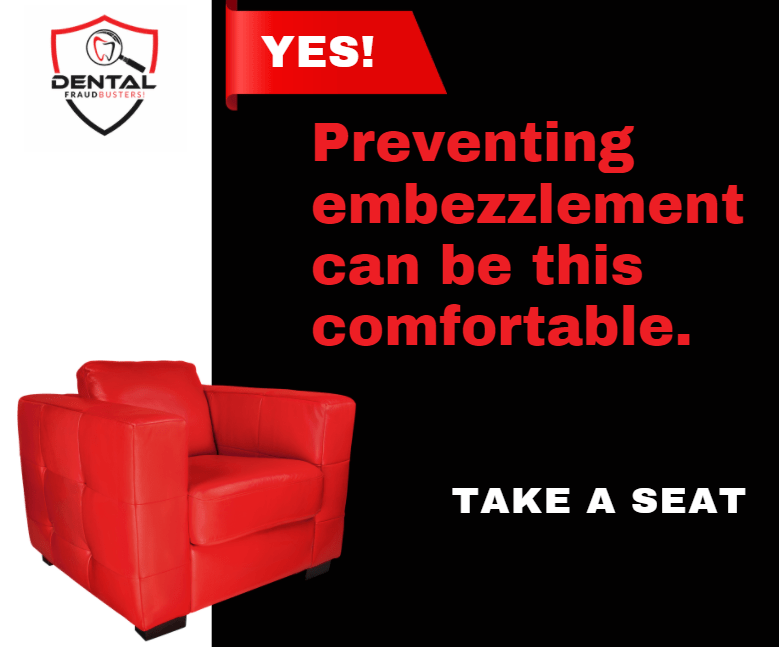 ---
Welcome
Hi! I'm Bill Hiltz; founder of Hiltz & Associates and the creator of Dental FraudBusters!
In this course I am going to show you how to reduce your chances of being embezzled by 80% or more by doing 10 simple things.
If you've been struggling with trying to be a dentist by day and an auditor by night, then you need this course because it will not only help you to reduce opportunities for embezzlement in your practice, it will also provide you with the knowledge and insight to effectively confront and uncover fraud in its early stage!
---
For Groups and Study Clubs
This course is available in-person or as a live virtual presentation.
For Dentist & Practice Owners
---

---
Course Outline
You probably have heard the statistics, and they are not good.
3 out of every 5 dentists end up being embezzled.

We can do better!
The American Dental Association reported in their 2018 Survey on Employee Theft in the Dental Practice that:
49% of dentists reported being embezzled
46% reported being embezzled more than once.
Since 2004, I have conducted hundreds of fraud examinations and forensic audits for dentists and that experience tells me that the incidence of embezzlement is much higher due to under-reporting.
Most experts agree that at least 60% of dentists are embezzled during their career.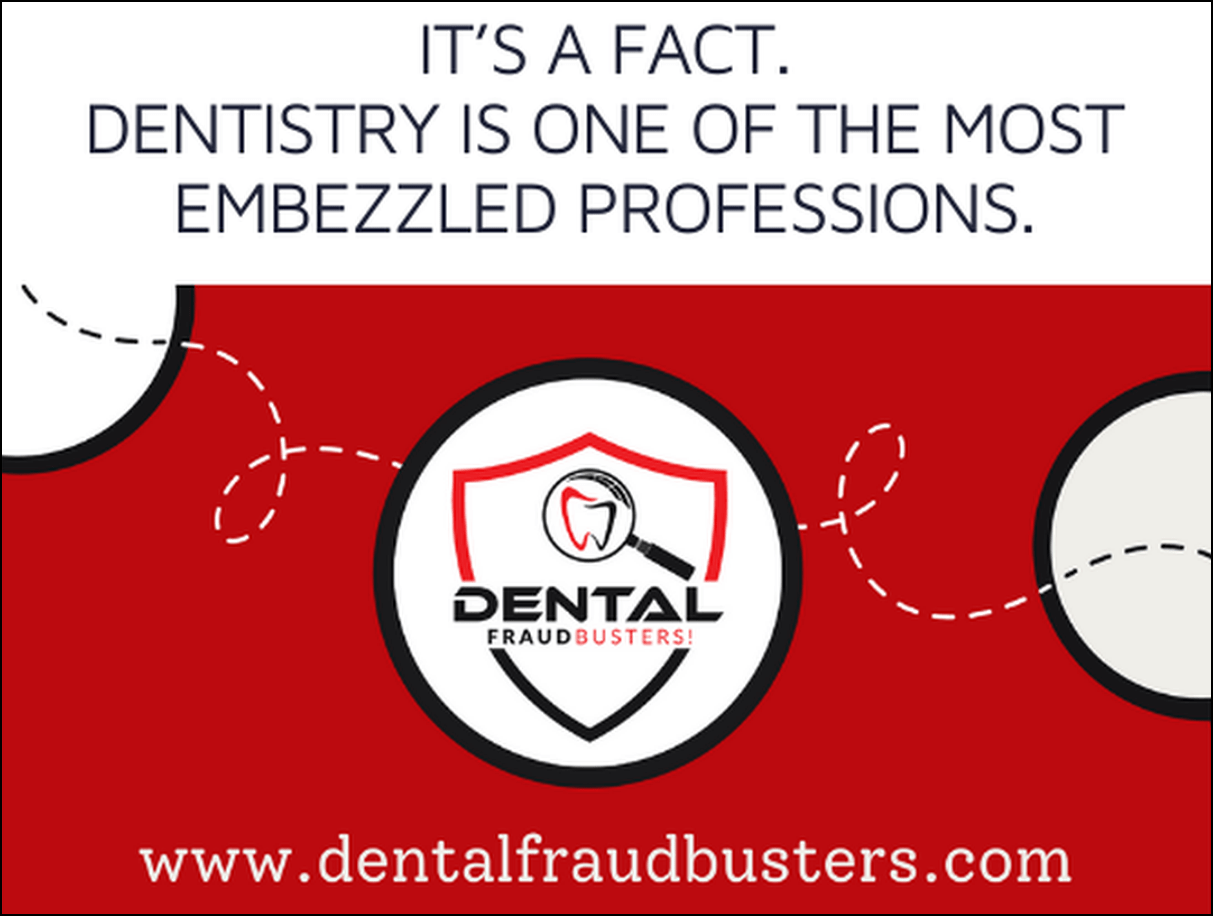 ---
In this course, I will share my secrets from decades of experience.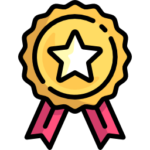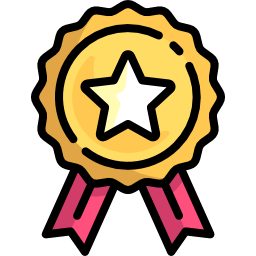 Hiltz's Axiom

– how much can an embezzler steal and go unnoticed?
Easy to do "5-Minute Dental Fraud

Busters

"
What are the most common embezzlement schemes?

Lewin's Equation

– what this equation means, and why it is an important tool to identify dishonest behaviors.
How to understand and diagnose embezzlement Red Flags
plus much more!
---
A Typical Case Dental Embezzlement
PART 1 (30 mins)
Participants will be taken on a guided tour of several typical cases of dental embezzlement.
Drawing upon my experience and case files, I will describe the most common embezzlement schemes; how they were perpetrated and more importantly, the warning signs that were missed.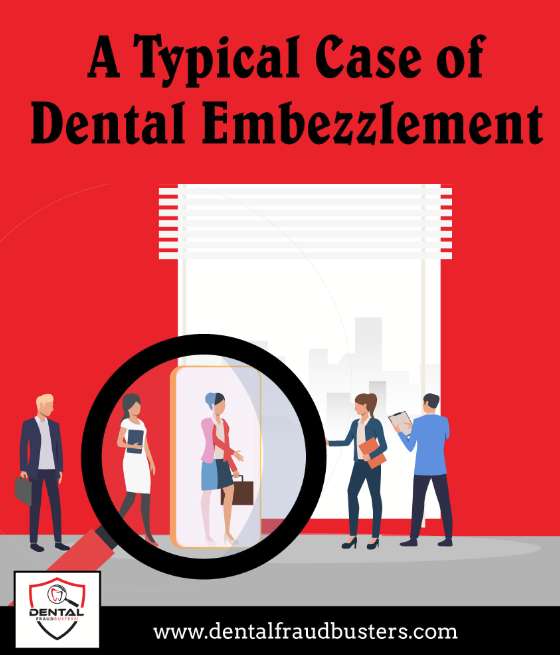 DID YOU KNOW? The typical dental embezzler is a first time offender who has worked at the practice long enough to earn the trust of their employer and become familiar with the way things work in the office. Many are surprised to discover how easy it is to steal from the practice.
Participants will learn why some fraud schemes go undetected for years and result in staggering losses.
---
The Warning Signs of Employee Dishonesty
PART 2 (20 mins)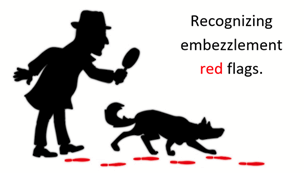 Employees who steal from their employer often display behavioral traits associated with their fraudulent conduct. (red flags)
A red flag is a warning sign that something may be wrong, and intended to identify an issue that needs to be looked at.
DID YOU KNOW: In 92% of embezzlement cases the employee exhibited at least one behavioral red flag, and in 57% of cases multiple red flags were present.
Recognizing and understanding organizational, behavioral and financial red flags will help practice owners dramatically improve their chances of detecting fraud early and minimizing their loss.
Participants will be provided with a Dental Embezzlement Red-Flag Self Assessment, and a checklist of important things they should and should not do when confronted with the possibility of employee dishonesty.
---
10 things you can do to Reduce the Risk of Dental Embezzlement
Part 3 (30 mins)
Every dental embezzlement begins with broken trust.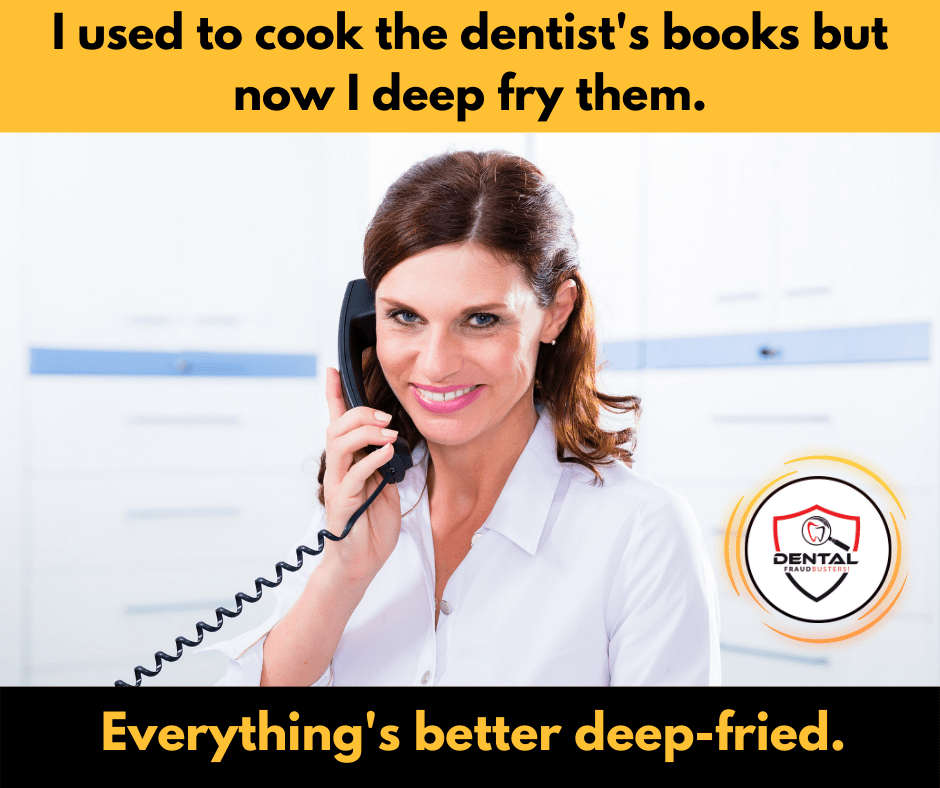 The Pareto Principle, named after economist Vilfredo Pareto, specifies that 80% of consequences come from 20% of the causes, asserting an unequal relationship between inputs and outputs.
Some examples are:
20% of criminals commit 80% of crimes
20% of drivers cause 80% of all traffic accidents
20% of employees are responsible for 80% of the results
20% of students have grades 80% or higher
Applying Pareto's Principle to embezzlement; we can say that:
80% of dental embezzlement is perpetrated using 20% of all schemes
Accordingly, doing things to restrict or eliminate the opportunity to perpetrate theft using these schemes will dramatically reduce your risk of embezzlement.
---
About the Presenter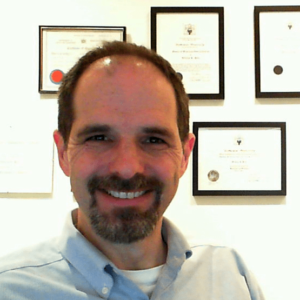 Bill Hiltz is the CEO of Hiltz and Associates and the creator of Dental FraudBusters!
Bill is a pioneer in the forensic investigation of frauds committed against dentists and has a proven track record uncovering theft in dental offices and resolving complex business matters.
Bill has investigated and resolved countless frauds committed against dentists and also provides expert witness/litigation support services for dentists involved in civil disputes.
Bill earned his BSc (AdvMaj) in Biology and MBA degrees from Dalhousie University and holds professional designations in applied information and engineering technologies.
---
We do not share your information. See our Privacy Policy
---
Have questions? Contact Bill for assistance.