The Dentist's "Signature Stamp"
Many "signature stamps" contain an exact copy of the dentist's handwritten signature.

The signature stamp is used to reproduce the dentist's signature on paper dental claims and other office documents.
Twenty years ago, it was common to see a "signature stamp" at the front desk of every dental practice, and while the use of signature stamps is less common today, you can still find in dental practices.
Having a signature stamp can be convenient, but there's also a risk it could be used for fraudulent purposes. (see the examples below)
If you use a signature stamp in your practice for verification purposes, download a copy of our DENTAL OFFICE VERIFICATION STAMP GUIDE.
Fraudulent use of Dentist's Signature Stamp
Below are two examples where a signature stamp was used to steal from a dentist. You can find more examples here.
Download Office Verification Stamp Guide
Fill in the form below to download a copy of our Office Verification Stamp Guide.
---
If you have questions, or need help in implementing any of the suggestions this article, please contact me for assistance.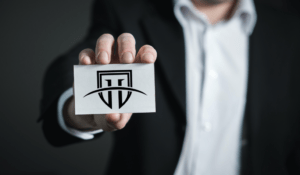 ---