Digital Forensics meets the Digital Dental Office
Through my company Hiltz & Associates, I provide expert services to dental attorneys in litigation matters involving malpractice, unethical business conduct and misrepresentation.
Every case requires the use of various digital forensics techniques to extract and examine data to determine who did what, and when on a computer.
IMPORTANT LESSONS LEARNED FROM MALPRACTICE CASES
When faced with a dental malpractice challenge, the saying "I should-a, could-a, would-a" is not a valid defense.
Today's decisions are based more and more on electronic charts, digital clinical notes and the meta-data surrounding those records.
Here are the two most important "digital" things that dentists can do ensure they can defend against a malpractice challenge when it knocks on their door.
sign ("lock") your clinical notes, every day, without fail.
No explanation. Just do it.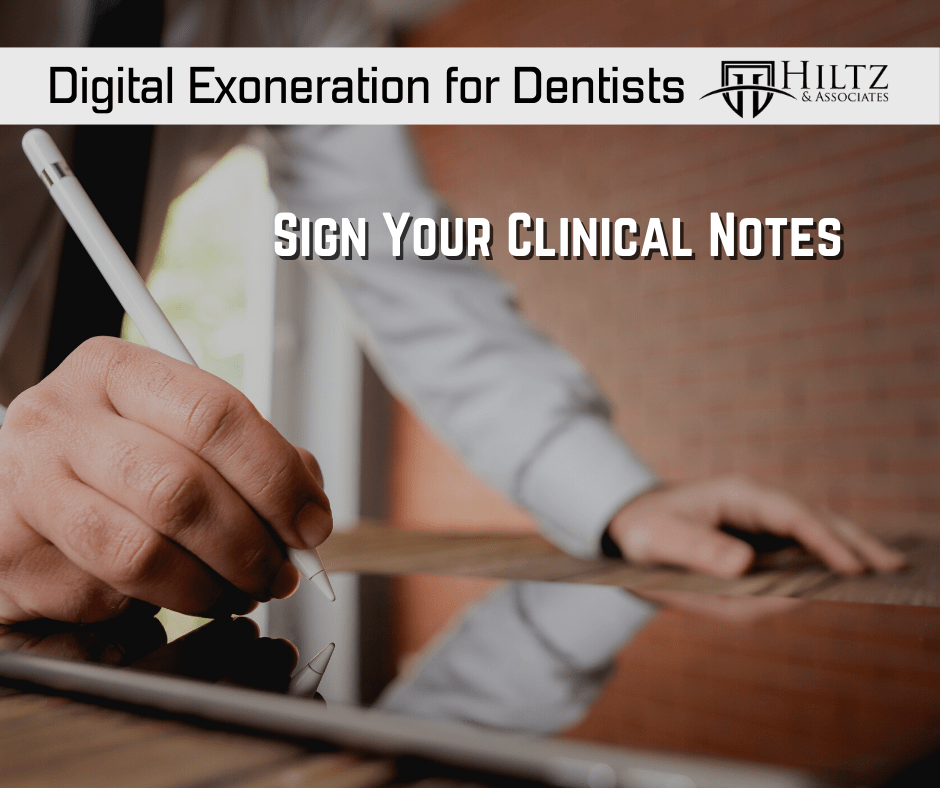 archive YOUR DATA, monthly is good, weekly is better.
A data archive IS NOT the same as a backup of your Dentrix, Open Dental or other software..
A data archive should have snapshots of your data taken at various given times. If you create a monthly archive, then you will make archival copies of the data (and metadata) each month. A syslog server is also recommended.
By the end year 1, your data archive will have 12 archival copies, one for each month of the year.
By the end of 4 years, you will have 48 archival copies.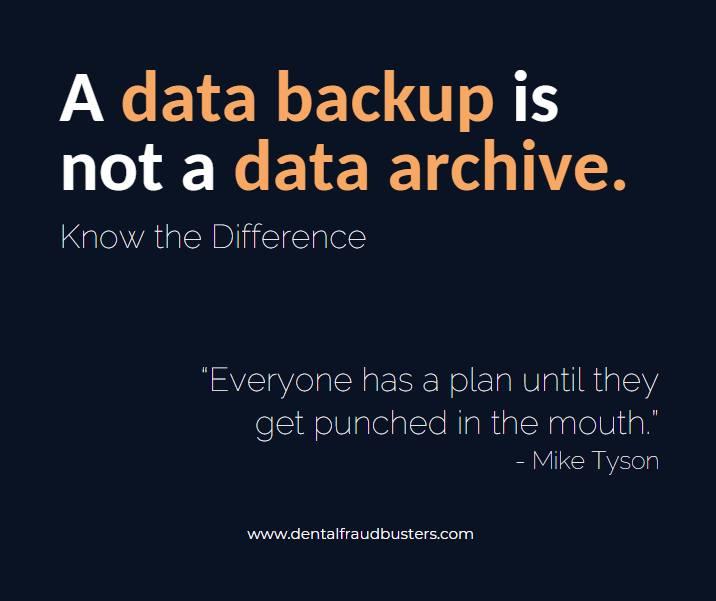 If you have questions, or need some one-on-one advice, please contact me privately.