"Between January 1996 and June 15, 2002, she stole $851,167 from Dr. Ernest Colvin's accounts," according to court documents. "She accomplished this by writing checks to herself or her creditors and putting a different name and amount on the check register. She would give the checks to Dr. Colvin to sign with a smaller amount and then add a thousand to it."

"The theft was discovered when Dr. Colvin came in on a Saturday and opened his bank statement and found several very large checks written to Roslyn Hebron that he did not authorize," court records state.
APR 2019 • The job training nonprofit raided Thursday by federal agents as part of an investigation into Baltimore Mayor Catherine Pugh is run by Roslyn Wedington who was convicted of stealing $852,000 from a previous employer, court records show.
UPDATE: MAR 2021• Roslyn Wedington sentenced to two years in prison for tax fraud.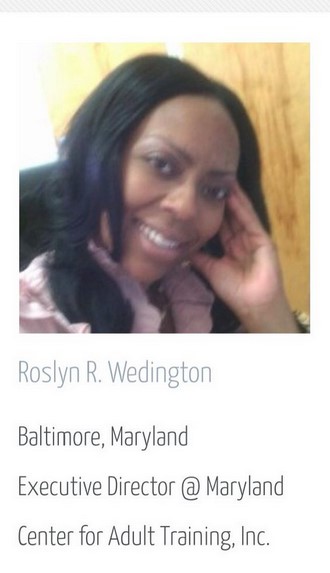 The Maryland Center for Adult Training, also known as MCAT, has received hundreds of thousands of dollars over the past decade from city, state and federal government agencies to provide training for men and women to become certified nurse assistants and medical technicians.
Since Pugh became mayor in December 2016, the city has awarded the organization $28,649 — mostly from a federal Department of Labor program and local casino money — to provide nurse training through last June. But MCAT's approval to conduct that training expired in May, according to the Maryland Board of Nursing.
Pugh sat on MCAT's board of directors from as early as 2001 through 2017 — most recently as its chairwoman, according to government records. During that time she served as a City Council member, a state delegate, a state senator and Baltimore mayor.
Three people listed as board members on MCAT's website — Gary Brown Jr., Poetri Deal and Afra Vance-White — had city government jobs in the Pugh administration until Acting Mayor Bernard C. "Jack" Young fired them this week.
State records show that Roslyn Wedington has been an administrator at MCAT since July 2013, and she became executive director two years later.
"The defendant's earlier experience with the criminal justice system failed to deter her from engaging in fraud," Assistant U.S. Attorney Leo Wise wrote. "Perhaps this case will."
Wedington was previously known as Roslyn Hebron, her married name until she divorced in 2009, government records show.
In 2004, Hebron pleaded guilty in Baltimore Circuit Court to theft of $851,167 while working as a bookkeeper and secretary for a prominent Park Heights dentist, Dr. Ernest Colvin, who died in 2015. She was ordered to pay $200,000 in restitution and received a seven-year suspended sentence and five years of supervised probation. She violated her probation by failing to pay the $200,000 in restitution, court records show.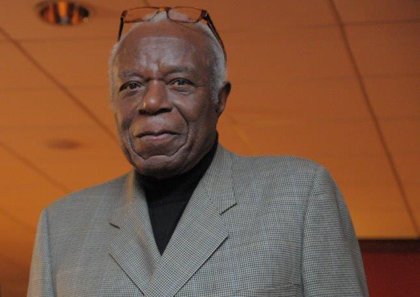 Are there red flags in your practice?
Take this self assessment to find out