It's getting close to tax-time and I recently answered a call from a 1-800 number.  It was a robocaller.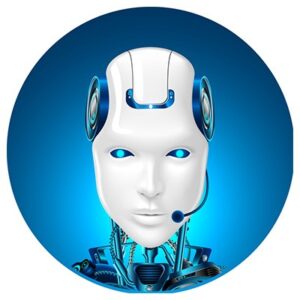 A recorded voice (in well spoken English) identified themselves as a high ranking government official.
The "official" warned me that the tax department just issued a warrant and the sheriff was on his way to arrest me – unless I immediately called them back.   I hung up.   
In the 8 days that followed, my phone rang 2-3 times each day, from various 1-800 numbers.  They never left a message.
I performed a lookup, and each of the 800 numbers used, were linked to Russia.  
The calls have now stopped, and looking back I regret not having recorded the call so I could share it here. 
What made this robocall stand out was its "quality and professionalism".  The robocall used a well written script,  broadcast quality English and "drip marketing".
The Russian scammers had programmed their robocall to conduct a telephone drip campaign.  That's savvy.
When the first robocall came in, out of innate curiosity,  I listened to the entire script. Now I had taken their bait, and they knew it.
The campaign began calling me 3 times a day, then 2 times a day for 8 days straight.
Drip marketing is a communication strategy that sends, or "drips," a pre-written set of messages to customers or prospects over time. These messages often take the form of email marketing, although other media can also be used.

Wikipedia
This was a sophisticated robocall scam, and what concerned me was the broadcast quality spoken-English used in the message. The robocall did not use speech libraries like Apple's Siri or Amazon's Alexa.
This robocall was personal, and was custom recorded specifically for this scam.
Here what the IRS says about these scams:
A sophisticated phone scam targeting taxpayers, including recent immigrants, has been making the rounds throughout the country. Callers claim to be IRS employees, using fake names and bogus IRS identification badge numbers. They may know a lot about their targets, and they usually alter the caller ID to make it look like the IRS is calling.

Victims are told they owe money to the IRS and it must be paid promptly through a gift card or wire transfer. Victims may be threatened with arrest, deportation or suspension of a business or driver's license. In many cases, the caller becomes hostile and insulting. Victims may be told they have a refund due to try to trick them into sharing private information. If the phone isn't answered, the scammers often leave an "urgent" callback request.

Internal Revenue Service
IRS – Tax Scams and Consumer Alerts
https://www.irs.gov/newsroom/tax-scams-consumer-alerts
Canada Revenue Agency – What to expect when the Canada Revenue Agency contacts you
https://www.canada.ca/en/revenue-agency/news/newsroom/tax-tips/tax-tips-2018/what-to-expect-cra-contacts-you.html
Russia lacks government regulation and oversight and hence is fertile ground for scams like this one.
Very few of the Russian hackers who live in Russia are caught or prosecuted.
However when Russian hacker visits or actually lives here, then they can be arrested, charged and prosecuted.
Here's a story about the infamous Russian scammer named "Kusok"