Suzanne Glawatz, of Lancaster, pleaded guilty to Grand Larceny and Criminal Tax Fraud.
Oct 2014 • BUFFALO, N.Y. • A Lancaster woman who admitted she stole nearly $2 million from her employer will spend the next 4 to 12 years in state prison.
"Ms. Glawatz's criminal actions have changed my life in immeasurable ways. My plans to retire are completely on hold," Dr. Marcelle Grassi said Wednesday at Glawatz's sentencing.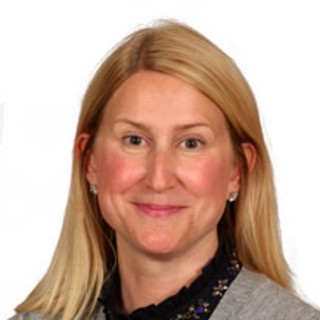 Dr. Grassi trusted Suzanne Glawatz to be her bookkeeper for 16 years. It turns out for the past seven years, Glawatz had been stealing from the doctor who gave her a job
"I am totally aware that I have deceived and betrayed a person who treated me as a friend and a confidante, as well as a trusted employee," Glawatz read from a prepared statement.
Glawatz plead guilty in June to grand larceny in the first degree and criminal tax fraud.
Not only did she embezzle more than $1.8 million dollars from Dr. Grassi, but also she illegally accepted a $6,900 tax refund from New York State that she didn't earn.
She has repaid the tax fraud, but only given back less than one-tenth of what she owes Dr. Grassi.
"Her problem is obviously lack of conscience and arrogance and greed," Grassi said to the judge. "Someone with a stitch of moral fiber could not look at me in the eye every day and do this to me year after year after year."
Glawatz's defense attorney, Eric Bloom, tried to explain her actions based on history of depression, and a recent diagnosis of bi polar disorder.
He called the reckless spending a disease.
Still, the judge sentenced her to four to 12 years in state prison, which is one of the highest sentences handed down in embezzlement cases.
"I thought it was pretty much what we expected it to be considering the enormity of the embezzlement," Bloom said afterward. "It's truly a tragedy for everyone involved, including the doctor and my client."
According to the prosecution she stole the money by pocketing cash co-payments and taking loans she falsely claimed to have paid back.
It's not the biggest embezzlement case Erie County has ever seen, but District Attorney Frank Sedita says it's up there.
He says embezzlement itself isn't necessarily on the rise, but the amounts of embezzled funds is, and that overall, white collar crime is up, and violent crime is down.
"It's stupid to knock off a liquor store or 7-11 nowadays. It's a lot easier to get somebody's credit information or bank account information and steal that way," he said.
Glawatz has paid back about $130,000 so far, and she and her husband have no assets left, according to her attorney.
She continues to pay back Dr. Grassi at a rate of $250 per week, but as Dr. Grassi noted in her statement, at that rate, it would take Glawatz 200 years to pay back everything, making it unlikely the doctor will ever receive full restitution.
Find Stuff using our Site Map